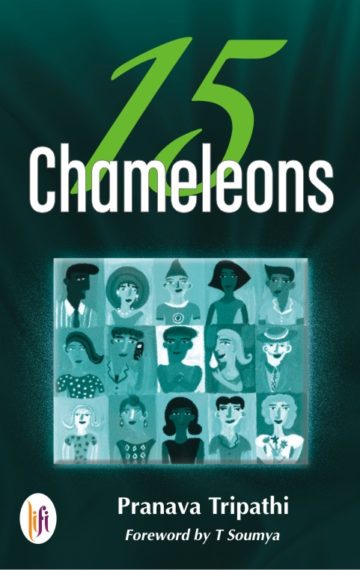 New
Publisher:

LiFi Publications Pvt. Ltd.

Editor:

Ann Thomas, Suma Bhat

Edition:

First

Available in:

Paperback

ISBN:

9789382536918, 9382536914

Published:

September 9, 2016
Buy on Amazon
Buy on Flipkart
15 Chameleons by Pranava Tripathi is a must-read collection of thought provoking stories, written in a stark, unembellished style.
– YourStoryClub.com
Life of a struggling actress is hard and she has nothing left to excite her.
A Tax Officer has to safely carry gold ornaments in a night train.
An acclaimed writer is asked to add "masala" in his upcoming novel, The Aphrodite.
Director Sales APAC is making waves in his firm as he aspires to be the next VP.
An ambitious girl from a famous B-School is very excited when a big success knocks her at her door.
15 stories with identifiable characters and situations, yet with surprising plots, leaving us shocked, deep in thought.